I've had a string of "boring" recordings lately–meat & potato type of stuff–so I thought it was time for someplace a little more interesting. Not too far from me there's an island known as Cijing (旗津). It's basically a long strip of land just barely detached from the mainland. It's essentially what makes Kaohsiung Port a port. I wasn't sure what I would discover, but thought harbor sounds would be on the menu.
To get to the island you can either take a short trip on a ferry or drive via underwater tunnel. I opted for the tunnel, but planned to take the ferry on the way back. (scooters can go on the ferry) After exiting the tunnel I started up the coast towards the populated area. It's all shipping-related businesses near the tunnel. Eventually I happened upon a row of windmills located in none-other-than "Windmill Park" (旗津區風車公園). I thought a windmill would be a great thing to record!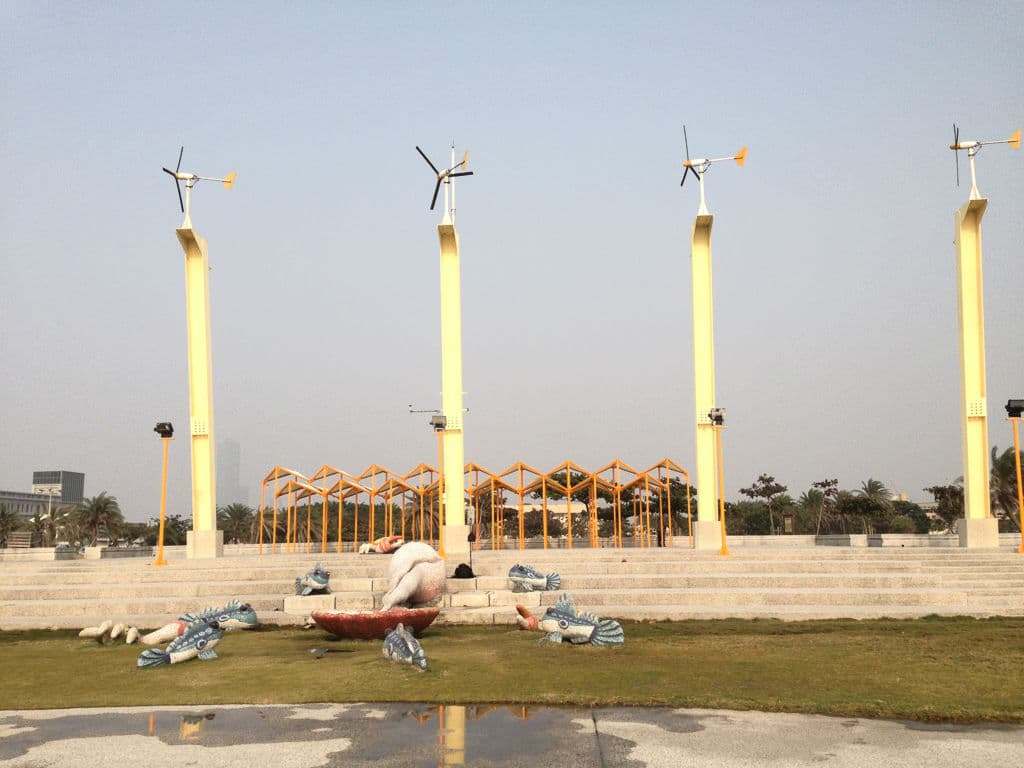 I tried my best to record this row of seven windmills, but there was too much activity going on around the area: namely tourists and a maintenance worker watering the grass. In the end, the recording didn't turn out so great; the windmills didn't make enough distinctive sounds. What I could get was washed out by the sound of the ocean, maybe 20 meters away. Luckily though, there were three larger windmills off to the north. And those suckers were making some great sounds!
This particular windmill allowed you to get right up under the blades. I hadn't really thought it dangerous at the time, but a park employee quickly told me otherwise. He didn't shoo me away though. So my gear could stay.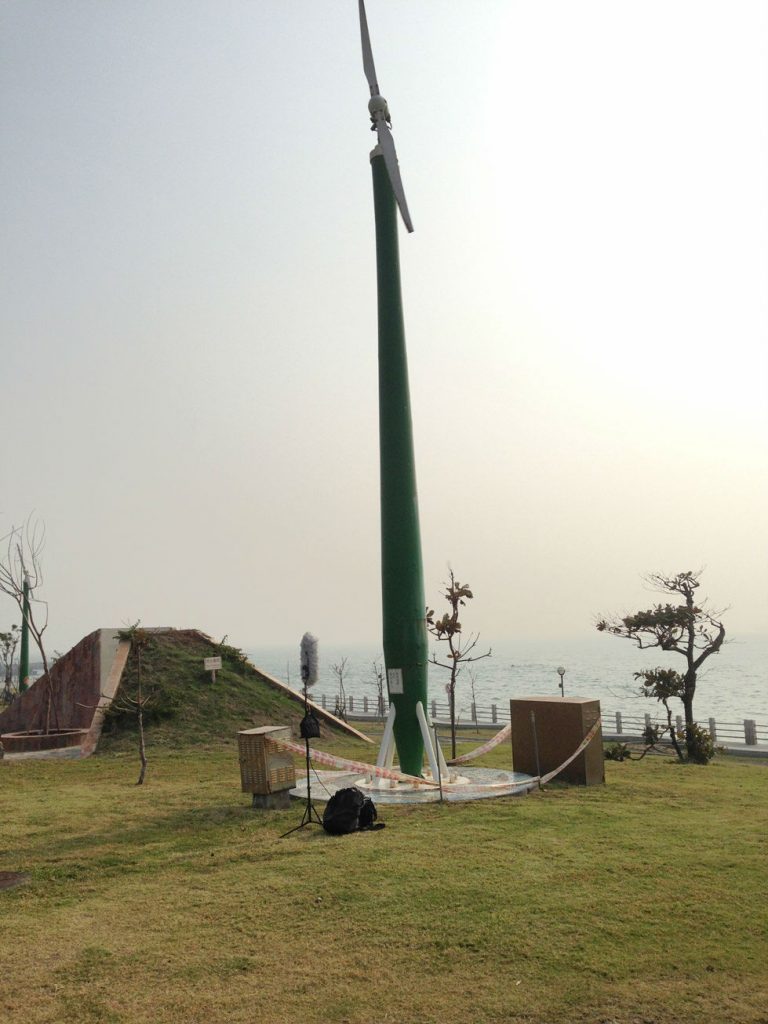 It doesn't look like it in this shot, but the gear is really under the blades. Later I moved 15 meters or so back for a different perspective. Here's a short clip of what it sounds right beneath the blades, as shown in the picture above.
Recording Chain
SPS200>Tascam DR680 (Busman Mod)
Processing
SurroundZone Plugin A-Format>Stereo MP3